Medical Answering Service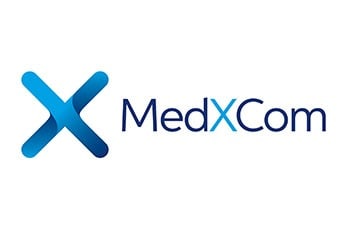 The Oral Surgeons' Medical Answering Service
MedXCom is the first hybrid medical answering service that combines a cloud-based automated answering service with a live operator option. Designed with input from noted oral surgeons, it truly revolutionizes how you take after-hours calls.
How It Works
MedXCom screens every call that comes into the medical practice whenever your phone lines are directed to it. After hours, at lunch or during peak operating times, you control how and where calls flow, directly from your PC or via our smartphone app. Routine and non-urgent calls are filtered into mailboxes for follow-up at a later time. When an urgent call routes to a doctor, the system checks to see how they wish to be contacted and begins the process of locating them. Most importantly, each on-call provider can set up the system differently to meet their own specific needs.
With our Direct Connect functionality, MedXCom routes incoming calls to a doctor's specified phone number. Doctors can store multiple phone numbers and direct the system to route calls to any specific phone at any given point in the day. When a doctor receives a call, they listen to a brief message from the caller before deciding whether to connect immediately or defer the call for another time.
Using our Voice to Text Transcription, the doctor can elect to get their caller's urgent message sent directly to their MedXCom app, both as an audio file and a transcribed message. The doctor can then return the patient's call directly through the app, which provides them with Caller ID protection.
A live operator also is available for those doctors who wish to use one. The doctor can still choose whether to be connected via phone or have the operator send them a secure message detailing the reason for the call. All calls with operators, whether connected with a doctor or not, are recorded and archived, and accessible at any time from anywhere. Best of all, whether to use a live operator is doctor-specific, allowing your OMS practice to customize exactly how each doctor prefers to be contacted.
The Discount
As an AAOMS Advantage Partner, MedXCom offers members special pricing, a 14-day complimentary trial, and a month-to-month subscription with no contract.  An additional 10% is paid back to AAOMS and ASI to help fund important AAOMS programs, including advocacy and anesthesia advocacy efforts.
Testimonials from AAOMS Members
"Over the course of my 24 years in practice, we have used many answering services, trying to find one that provided the level of customer service and responsiveness our patients have come to expect. Sadly, there were always deficiencies like poor screening resulting in calls for non-emergent issues or not being called when I should have been. Constant turnover and inadequate training were also major concerns. Trying to find a service where we had more control of the process, we decided to give MedXCom a try and we have never looked back. Our patients have complimented our office on our timely responsiveness and availability. I have the option to accept a call immediately, defer to a later time, or advise the caller to call back during regular office hours. We can create custom greetings for days when the office will be closed. All calls and call-backs are recorded and archived for medicolegal purposes. Oh, and we are paying less for better service!"
I am extremely pleased with MedXCom and recommend them highly."
Dr. Spiro Karras, Advanced Center for Oral Surgery and Dental Implants, Lincolnwood, Ill.
"When I first started in practice, I used a conventional answering service as there were very few alternatives to choose from. I had complaints from patients regarding how my service handled their calls and several instances when I should have been contacted by my service but was not. I also faced the escalating cost of the service and extra charges that were applied during every holiday. MedXCom has provided my office with an excellent alternative and more efficient solution to a conventional answering service, all easily accessible via an app on my iPhone. MedXCom has definitely made the way my office handles after-hours calls more efficient and with fewer headaches."
Dr. Daniel Quon, Jackson, Miss.
AAOMS Advantage Approved Partners
To print out a PDF with brief descriptions of all AAOMS Advantage Approved Partners, please click here.