Medical Document Transfer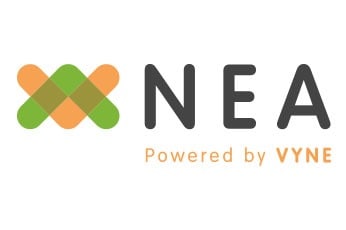 Electronic Claim Attachment Solutions from NEA Powered by Vyne - Save Time and Money
For more than 20 years, dental offices across the country have been using FastAttach® software from NEA Powered by Vyne to securely, electronically transmit attachments such as X-rays, period charts, intraoral photographs, narratives, EOBs and any other required documentation for insurance carriers to review. The question is, why haven't more oral and maxillofacial surgeons taken advantage of this secure, time-saving capability?
The Dental Industry's Best-kept Secret!
Many providers are still under the assumption you must have an expensive or difficult system in place to take advantage of electronically transmitted attachments. The secret is that with FastAttach, you can easily and inexpensively transmit your attachments to the NEA repository and deliver attachments to any of our over 750 connected health plans and payers in a matter of minutes vs. hours it would take to print, mail and manage the process by paper.
With FastAttach, you can:
• Eliminate lost or damaged X-rays
• Reduce the processing time for pre-determinations and claims
• Reduce the provider's time and cost of preparing and mailing attachments
• Improve staff productivity
• Improve cash flow
You may be thinking, "How can something that helps me save time and money be both easy and inexpensive?" Let's look at "easy" first.
Easy
FastAttach is a software service that has been developed and evolved based on the suggestions of dental professionals who use it daily… like yourself. NEA knows from experience that if a software is difficult to install or learn or use, it's not going to work for a busy dental practice like yours. That's why FastAttach is compatible with the software and practice management systems that many oral and maxillofacial surgeons may already have in place.
Whether you're working claims on paper or using a dental practice management system, FastAttach can improve your workflow. All you need is a way to digitize your attachments (a scanner, digital X-ray system, digital camera or mobile device). Once digitized, you can capture dental images through one of the FastAttach image acquisition methods, such as screen capture, file import, scanner or mobile device capture through FastKapture. Once the image is captured in FastAttach, you can transmit the image to the NEA repository with a few simple clicks and you're done.
FastAttach immediately sends a report back to the practice with an NEA Attachment Tracking Number for each file. All you have to do is place the NEA Tracking Number in the remarks or NTE section of the claim and send the claim electronically through your normal claims clearinghouse.
Inexpensive
If you're still printing and mailing your claim attachments, you owe it to yourself and your practice to check out FastAttach. For a little more than $1 per day, you get unlimited compliant, secure claim transmissions, training, customer service and award-winning support. And, as an exclusive promotion for AAOMS members, you can receive a 65% discount off the $200 registration fee (a $130 savings), which includes the software, installation and training. Mention member code AAOMS to receive this special discount.
As a value-added feature available exclusively to FastAttach clients, we also offer our free FastLook tool. FastLook is a centralized, web-based solution that helps eliminate confusion around individual payer attachment requirements for claims adjudication. With FastLook, you can search by payer name and procedure code to determine if an attachment needs to be sent and if so, see the exact parameters of what needs to be sent. Knowing this upfront eliminates the hassle of sending unnecessary attachments, thus saving valuable time and money.
Quick Startup
Getting started with FastAttach couldn't be easier. With online tools and tutorials to help you along the way as well as personalized phone support, installation and training are a breeze. There's also a convenient online chat support option that gives you immediate access to NEA product experts for support.
NEA is committed to helping you get started quickly and to make sure your experience is a positive one. Within a few minutes of setup and training, you'll be on the way to utilizing FastAttach to automate your claim attachment submission process. And, if you ever have a question or need assistance, you can always reach our award-winning technical support team via phone, email or, as mentioned, through online chat.
The Future of Electronic Attachments
There is an impressive growth trend fueled by benefits gained for both payers and providers. Payers and health plans enjoy huge cost savings with electronically transmitted attachments, so every month additional payers are implementing a way to review electronic attachments. As more and more payers accept electronic attachments, more providers begin transmitting attachments. As more providers transmit electronic attachments, more interest is generated from the payers and thus the resulting growth is a product of each side having mutual benefits. It is one of those win-win situations that everyone likes to have.
The secret is out! All that's left to do now is go online at www.nea-fast.com and Register to get started with FastAttach today. Don't forget to use the promo code: AAOMS to receive your discounted registration.
AAOMS Advantage Approved Partners
To print out a PDF with brief descriptions of all AAOMS Advantage Approved Partners, please click here.